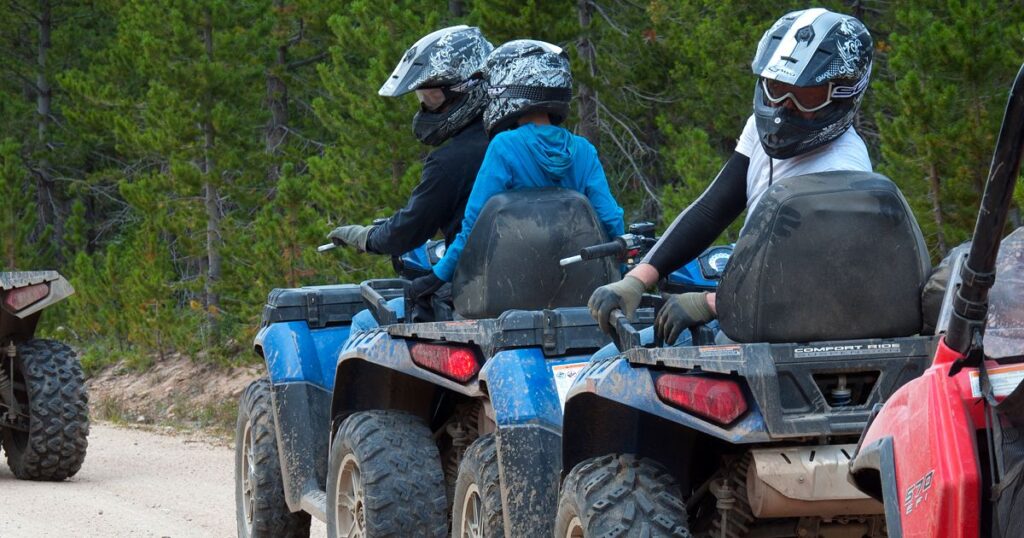 Located amidst the majestic Rocky Mountains, our riding area boasts unparalleled natural beauty. Our expert guides will take you through mountainous trails and rugged wilderness, presenting awe-inspiring views around every corner. Get out on a guided ATV or side-by-side tour today! Our guided tour will take you over 12,500 ft in elevation to the most awe inspiring views of the majestic Colorado Rocky Mountains.
Whether you are seeking an adrenaline-fueled adventure or a peaceful retreat, we have an array of experiences that are bound to surpass your expectations. Explore the great Colorado outdoors this summer and book your outdoor adventure on an ATV or Side-by-Side tour or rental!
ATV tours and ATV rentals are a fabulous way to watch the Colorado Rocky Mountains wake up from their winter sleep. All of the aspen trees are coming to life, along with nature's array of wildflowers. Deer, elk and different types of wildlife call home to the area you can ride in, along with spectacular views of four different mountain ranges. The view is always spectacular when you're at 12,500 feet!
Side-by-Side tours and Side-by-Side rentals give you the freedom to stop and explore all the beauty you are surrounded by. Bring a lunch and the camera and enjoy the Colorado bluebird sky.
There is nothing more breathtaking than being on top of the mountain and seeing the afternoon alpine glow as the sun sets over the Colorado Rocky Mountains. The breathtaking views you will experience are memories that will last a
lifetime.
Explore the great Colorado outdoors this summer in the Colorado Mountains! Explore the breathtaking beauty of the Rocky Mountains. Reserve your summer adventure today! Call now to reserve at 970-389-0629.
Colorado Outdoor Fun services Dillon, Frisco, Breckenridge, Silverthorne, Keystone, Copper mountain, Avon, Vail, Denver, Summit County, Beaver creek.