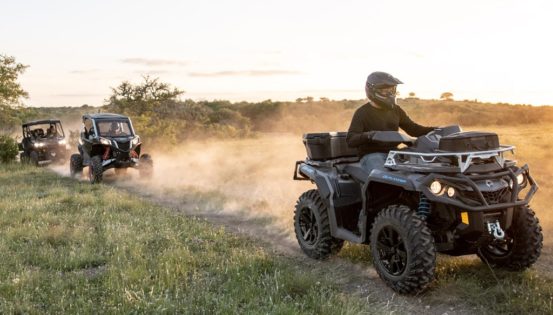 Feel the Thrill of an Unguided ATV or Side-by-Side Adventure! Our ATV and Side-by-Side unguided rentals provide amazing escapades in the breathtaking high-elevation Rockies of Colorado.
With comprehensive vehicle and safety guidance, the experience caters to all skill levels. Thrill to chill, we offer it all! Embark on a journey through the White River National Forest via our user-friendly trails. Starting at an altitude of 9,200 feet, our off-road trails ascend to 12,500 feet above sea level. Traverse stunning alpine meadows, babbling brooks, and epic views of 4 different mountain ranges, this all awaits you in our extraordinary adventures. Don't wait, get out in crisp fall air, explore the colors and reserve this experience with us today!
The best way to get the best views of the mountains is to be on top of one! Come rent one of our ATVs or side-by-side's and feel the thrill and see all the beauty that Colorado has to offer. Our unguided rentals are very user-friendly. No trailer needed! You hop on the machines and away you go.
Feel the Thrill of an Unguided ATV or Side-by-Side Adventure! Plan it today and get outside and enjoy the summertime. The weather is beautiful and what better way is there to enjoy a Colorado bluebird day then on an ATV or a side-by-side. Call now to reserve your ATV or Side-by-Side adventure at 970-389-0629.
Colorado Outdoor Fun services Dillon, Frisco, Breckenridge, Silverthorne, Keystone, Copper mountain, Avon, Vail, Denver, Summit County, Beaver creek.