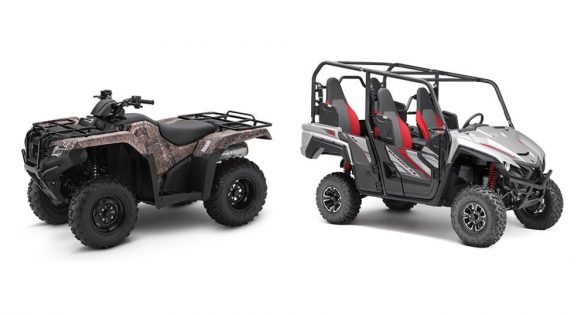 Looking for something fun to do outside? Why not practice social distancing the Colorado way! Go out into the wilderness and explore on our ATVs or side-by-sides on an unguided rental or a guided tour! Get miles away from civilization.
There's no better place to be away from it all than in the mountains of Colorado. Just imagine yourself blasting through the woods and open trails and meadows on an ATVs or side-by-sides and heading into the stunning backcountry of the Colorado Rocky Mountains. Our huge area is like nowhere else you've ever been riding. With stunning views and beautiful scenes of alpine meadows and aspen and pine groves, it is an experience that will elevate your vacation to the next level.
If your idea of a fun experience is fast paced machines cruising through green fields and extensive trial systems, then we have the high octane adventure you're looking for. Take in some of Colorado's most scenic vistas (at 12,000+ feet) that will take your breath away! We offer ATVs or side-by-sides as unguided rentals and guided tours. Younger riders can accompany adults on this adventure!
Book your backcountry ATV or side-by-side experience today!
Let loose on guided ATVs or side-by-sides as tours or unguided rentals with social distancing. Call now to reserve your adventure at 970-389-0269. Or, contact us through this website.
Colorado Outdoor Fun services Dillon, Frisco, Breckenridge, Silverthorne, Keystone, Copper mountain, Avon, Vail, Denver, Summit County, Beaver creek.