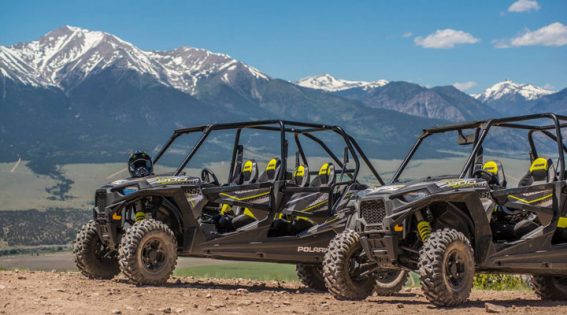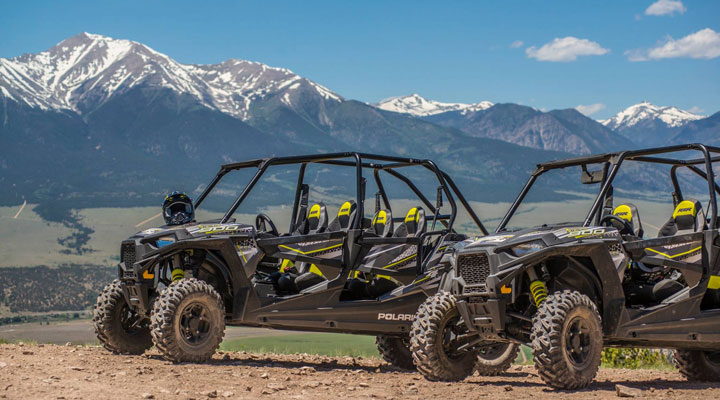 Looking for an incredible,colorful Colorado fall adventure? Take a fall adventure on side-by-sides unguided rentals into Colorado's beautiful backcountry as the leaves change from green to gold and orange. Colorado Outdoor Fun will guide you to spectacular views.
We have 2 seat and 4 seat side-by-sides available for guided tours and unguided rentals. We have friendly, experienced and knowledgeable staff who can show you all of the sights and scenery from 12,500ft above sea level or take them out on your own in our huge area with marked trails and open alpine meadows.
You'll see incredible foliage, and possibly wildlife while on your adventure! Once there, you'll soak in panoramic views of the continental divide and our spectacular mountain ranges. Be sure to bring your camera along for all the incredible views and beautiful trees. Book your mountain backcountry Fall Adventure on Side-By-Sides today!
Going out on an unguided Razor rental let's you stay put and soak in the sights or hit it non-stop! Hurry, fall won't be here forever!
Call now to reserve your unguided side-by-side rental! 970-389-0629. Or, contact us through this website.
Come and experience the Summit County Colorado mountains in summer with an unguided Razor rental from Colorado Outdoor Fun. We service Dillon, Frisco, Breckenridge, Silverthorne, Keystone, Copper mountain, Avon, Vail, Denver, Summit County, Beaver creek.