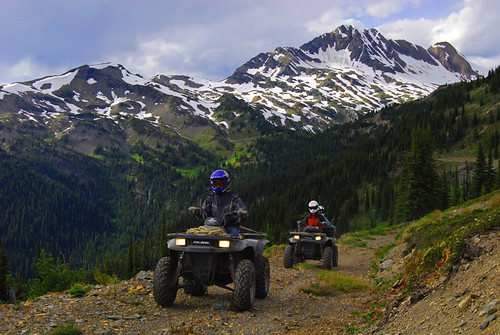 Happy Great Outdoors Month! Celebrate the start of summer with Colorado Outdoor Fun!
June is the perfect time to celebrate the great outdoors. With the warm breezy air and the cloudless sky, the views will be extraordinary.
The Colorado Rocky Mountains is a paradise for outdoor enthusiasts with its breathtaking natural beauty. Embark on a thrilling experience with our ATV and Side-by-Side guided tours or unguided rentals that offer a both options. Looking for something different to do during your Colorado vacation? Experience the magnificent Rocky Mountains in varied locations within the White River National Forest on one of our scenic off road Jeep tours. Our knowledgeable guides will take you to elevation heights of 12,000 feet in open-air Jeeps, it's the experience of a lifetime and will absolutely be the highlight of your summer vacation!
Don't forget to take that perfect selfie and tag #GreatOutdoorsMonth where we will be celebrating all month long.
Create that once-in-a-lifetime experience – find your inspiration when you celebrate the Great Outdoors Month with us. Don't wait, reserve your outdoor adventure with us today!
Let loose on jeep tour or on one of our guided or unguided ATV or side-by-side tours and rentals! Call now to reserve your adventure! 970-389-0629 or contact us through this website.
Colorado Outdoor Fun services Dillon, Frisco, Breckenridge, Silverthorne, Keystone, Copper mountain, Avon, Vail, Denver, Summit County, Beaver creek.