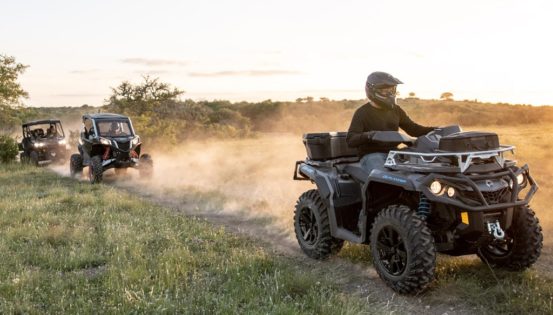 Unguided ATV or Side-by-Side Rental in Summit County Colorado. Come on! Get out there and enjoy some fresh air and sunshine Colorado style. What are you waiting for? Reserve your adventure with us today!! Summer is here and now is the time to get outside and soak up the sun on one of our ATV's or side-by-sides! We offer both guided and unguided rentals! There is no better way to spend a summer day than high up in the mountains of Colorado taking it all in! Get out there and take things at your own pace on an unguided ATV or side-by-side rental!
No matter if it's chill to thrill, our rides have you covered!! You can ride single or double on the ATV's and the side-by-sides carry up to 4 people. It's a day to go down in the memory books and scenery that won't disappoint. The mountains are alive with flowers and trees coming to life from the long winter nap.
Our side-by-side unguided rentals are the perfect getaway for you and up to 3 passengers. Take off on a guided adventure or on a unguided rental through stunning Colorado's mountain scenery! On a guided tour, your guide  will navigate you through our extensive trails and open meadows and point on the major points of interest.  You'll want to have a camera for the incredible panoramic views of the Colorado Rocky Mountains.
We offer 2 hour, half day and full day excursions for every level of experience. A backcountry ride like no other awaits you and your crew in the mountains of Colorado. Call now for an unguided ATV or side-by-side rental in Summit County Colorado. Book your adventure today, and take back memories that will last a lifetime.
Rent unguided ATVs or unguided side-by-sides for a mountain adventure.  Call now to reserve your adventure at 970-389-0269. Or, contact us through this website.
Colorado Outdoor Fun services Dillon, Frisco, Breckenridge, Silverthorne, Keystone, Copper mountain, Avon, Vail, Denver, Summit County, Beaver creek.