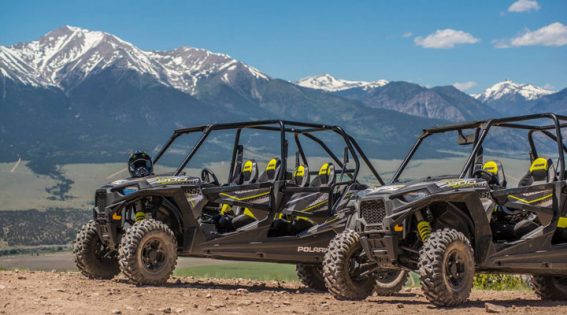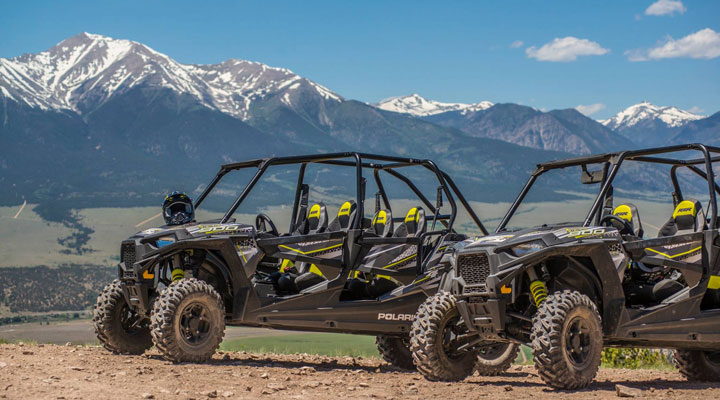 A very commonly asked question is what is the difference between an ATV and a side-by-side. Here are some facts that will help you pick which machine is better for you.
ATVs are otherwise known as four wheelers, the driver sits in front and the passenger sits behind the driver. Four wheelers are very easy to operate and a fun recreational vehicle to get outside and enjoy the mountains in!
Many people call UTV a utility terrain vehicle, but some call these vehicles side by sides, and they're not wrong. Basically, UTV and side by side are the same. They are also sometimes referred to as SxS. The UTV has been a hot topic in the world of power sports since it hit peak popularity. Different terms are used to describe these vehicles, but they all mean essentially the same thing, a side by side machine with off-road capabilities and sporting powers. We call them side-by-side's which means exactly as it says you sit side-by-side each other in the vehicle the same as you would in a car.
Whichever machine you choose they are both fully capable of going off-road adventuring in, and a great way to see all the all of the scenery high up in the Rocky Mountains. We offer both guided and unguided ATV and side-by-side Tours and rentals. Spend the day in the mountains exploring and adventuring on one or treat yourself and do the morning on an ATV in the afternoon on the side-by-side, you won't be disappointed.
Colorado guided or unguided ATVs and side-by-side adventures in Breckenridge, Vail, Silverthorne, Dillon, Frisco, Copper Mountain, and Keystone.