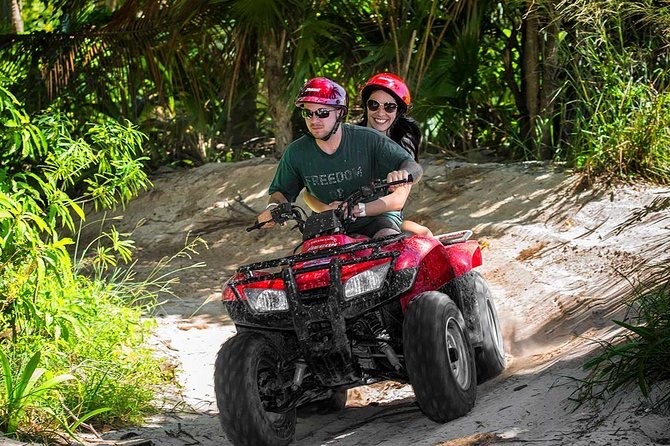 The leaves are starting to change and fall is the perfect time to come take fall ATV rides through Colorado's amazing backcountry on our side-by-sides or ATVs.
Take a guided tour with one of friendly, knowledgeable and experienced guides or you can go on an unguided rental. You will go through the beautiful aspen groves as they change to a breathtaking golden orange and yellow, and through scenic open alpine meadows. Cruise your way up to 12,500 feet in elevation for spectacular panoramic mountain scenes of 4 mountains ranges and the continental divide.
On the unguided ATV rental you can explore our huge trail system and open areas on your own. You will want to bring your camera for the incredible fall colors and gorgeous mountain vistas. Ride single or double on our ATVs. Experience the Colorado fall colors and crisp Rocky Mountain air on an ATV or side-by-side adventure today! Call and reserve yours now!
Let loose on our unguided fall ATV rides or our side-by-side unguided rentals. Call now to reserve your adventure at 970-389-0269. Or, contact us through this website.
Colorado Outdoor Fun services Dillon, Frisco, Breckenridge, Silverthorne, Keystone, Copper mountain, Avon, Vail, Denver, Summit County, Beaver creek.